Lucinity + SEON
A partnership to unlock synergies in AML compliance and fraud prevention
SEON's fraud prevention solution will be available through Lucinity's platform, providing customers with end-to-end compliance risk services from transaction monitoring to real-time fraud detection and prevention.
Break down barriers between AML and fraud
By bringing SEON's real-time data into Lucinity's Case Management and Actor Intelligence modules, the partnership allows compliance professionals to consolidate their compliance risk activities in one platform and link money laundering and fraud cases.
Intuitive visualizations provide users with the ability to make decisions efficiently and at speed. This enables fraud analysts to approve or reject a transaction within Lucinity's AML compliance solution, and connect with the payment processor to stop a fraudulent transaction.
SEON is fraud prevention for ambitious brands like Revolut, NuBank, and Afterpay to thrive in a digital landscape. With rapid integration and pay-as-you-go flexibility, SEON is a simplified, modern way to fight fraud. It combines social signals with digital footprints, using fully-explainable machine learning to detect evolving fraud threats for neobanks, crypto, eCommerce, BNPL, and Web 3.0 sectors. SEON has served over 5,000 merchants and reviewed over 1 billion transactions, saving its customers more than €50 million in fraudulent transactions. The globally focused business operates offices in Austin (TX), Budapest, London, Jakarta, and Singapore.
SEON stops fraud with unbeatable speed, scale, depth, and breadth.
Lucinity + SEON: key benefits

Real-time fraud monitoring
Access and manage fraud alerts as they happen, without switching tools and fragmenting your compliance team

End-to-end compliance
Make informed decisions at speed and understand the full story, seeing AML cases and fraudulent transactions on one platform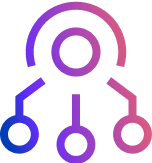 Consolidated, visual risk scoring
Beautiful visualizations through Lucinity's best-in-class user interface that provide real-time analysis of both AML cases and fraudulent transactions
Jimmy Fong, Chief Commerical Officer, SEON
As we see an increasing overlap between money laundering and online fraud, it makes complete sense for a compliance risk leader like Lucinity to expand its offering with SEON's anti-fraud features. We couldn't be prouder to have our tech selected by Lucinity and can't wait to see how it will help its customers break down the barriers of data silos.