Lucinity + Experian
A strategic partnership to deliver next-generation ongoing Know Your Business (OKYB) and risk assessments by combining Experian's financial crime data sources with Lucinity's AI and data visualizations.
Lucinity and Experian are now open for clients to join them on this journey to generate valuable business intelligence for their organization. Contact us to learn more about our joint solution.
Transforming KYB data into action
Lucinity transforms Experian's financial data sources into action to unlock opportunities for ongoing KYC and event-driven due diligence structures. The purpose-built and configurable UI delivers unprecedented productivity and efficiency to data analysts, and flexible business value across the entire organization.
Visualise the data's potential
Discover the hidden potential in data and make life easier across the entire compliance funnel in a configurable, intuitive, and full 360° view.
Analyse customer information
Understand your customers in context of risk and transactional patterns, and gain value for both the compliance and business of the organisation.
Configure data the way you need it
See into the value of information hidden behind the numbers – from analysing individual actors to bringing data-driven decision-making into your entire compliance framework.
Find the best way to get the most of your data with agile workflows you can adapt to your needs.
Key benefits of Lucinity and Experian's partnership:

Single source of truth
Bring Know Your Customer (KYC), risk, screening, and transaction monitoring data together in one platform, allowing for OKYB compliance risk processes to be more productive and efficient

Event-based reviews
Carry out event-based reviews based on material changes in activity and behaviour, leaving periodic reviews behind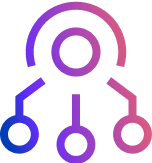 Macro-view of risk
Access a macro-view of risk across your entire organization by comparing the risk profiles of different customers
Experian is the world's leading global information services company. During life's big moments – from buying a home or a car, to sending a child to college, to growing a business by connecting with new customers – we empower consumers and our clients to manage their data with confidence. We help individuals to take financial control and access financial services, businesses to make smarter decisions and thrive, lenders to lend more responsibly, and organisations to prevent identity fraud and crime.
We have 20,600 people operating across 43 countries and every day we're investing in new technologies, talented people, and innovation to help all our clients maximise every opportunity. We are listed on the London Stock Exchange (EXPN) and are a constituent of the FTSE 100 Index.
James McGarva, Managing Director at Experian
"The number of cash-intensive businesses in the UK has tripled in the last 12 years; this brings with it fundamental challenges around effective anti-money laundering measures. I'm delighted that the partnership with Lucinity will help financial institutions better tackle financial crime and drive criminal activity out of the UK economy."